Another Friday is finally here! It felt like it took its sweet time this week. Here's a recap of the week.
1 // Out hot water heater went out last week. The plumber quoted us $950 for a new one which is just a little too close to a thousand bucks so EH went out and replaced it himself. Which is great but it's still not working 100% perfect. He has managed to give us warm showers each morning though. Fingers crossed that gets finished this weekend!
2// My job sort of took an unexpected turn this week (don't worry, I still have it!) but I'm really hoping its a positive change. I'm embracing change here.
3 // On Wednesday we headed to EH's hometown for a Chef's Dinner that the IL's Country Club puts on. Some of the best chefs from Arkansas come, with special guest of honor Sam Choy. He is an amazing chef and I'm so happy we were able to attend.
4 // A fancy Chef's dinner called for a new outfit. I found this skater dress from Ember boutique here in Little Rock. I love that their pieces are super cute but also really reasonable. If you're local, be sure to stop in! For everyone else, you can order from their website!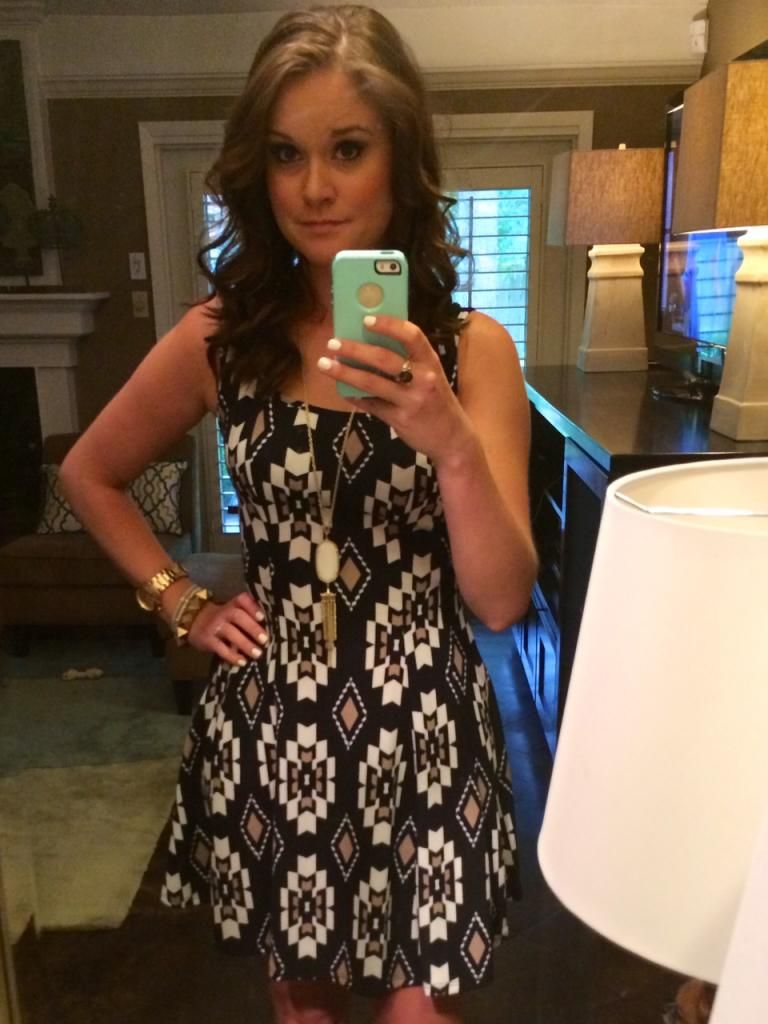 5 // Today was jury duty orientation. I know people hate having this pop up, but I'm pretty interested and think it's a pretty cool honor to serve. I was surprised by one woman who appeared and was blatantly rolling her eyes and making comments about how she just couldn't be there. Oh well - maybe they dismissed her. I think it's unlikely I'll be called to actually serve on a trial but I have six months to find out!

Have a happy weekend! EH promised me a lunch date at The Fold so look forward for a review coming up!