Another Friday finally here! Here's a recap of what happened this week.
1 // My little SIL has been living it up in Colorado for the majority of the summer and is on her way back to the University. I love when she's in town and miss not seeing her all the time like when she was in High School. Luckily we got to have dinner with her one last time.
2 // EH showed me the "Apparently" Kid and I think he is just the cutest thing ever. We've been saying "apparently" over and over all week just like this kid. Have you seen the video?
3 // We're still not totally unpacked from last weekend. The clothes are clean, but in the dryer. The bags are all unpacked, but not put away. At least Moose doesn't seem to mind.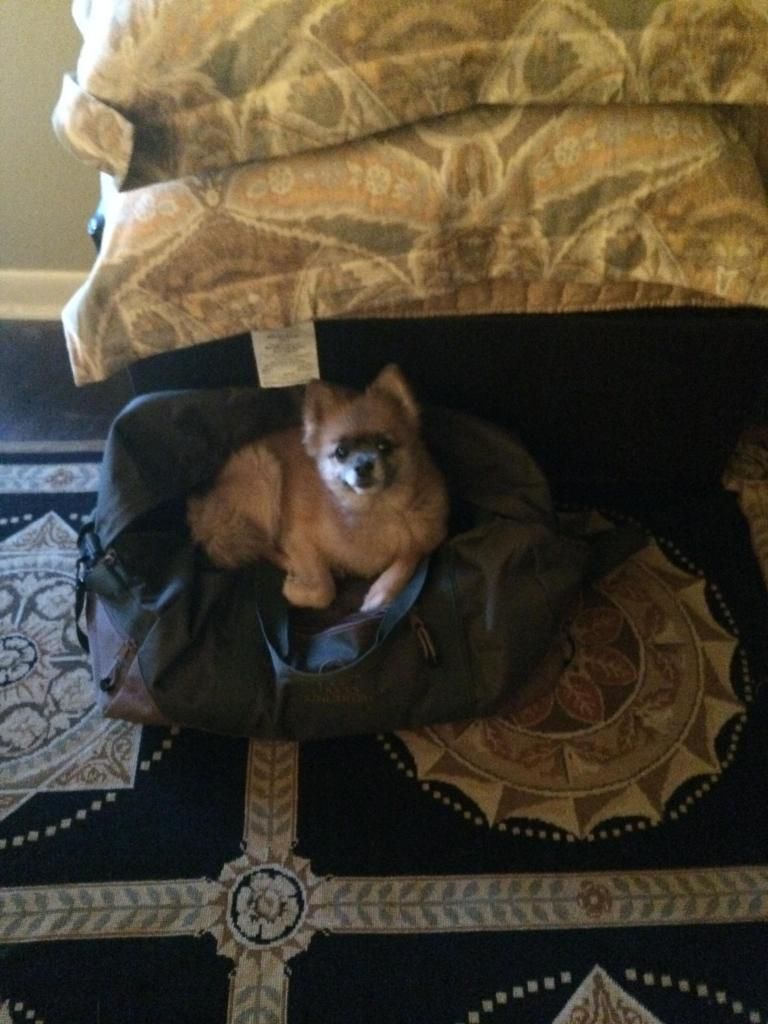 4 // This week has tested my patience and ability to stay cool but I've made it through. It's easy to start feeling overwhelmed when you are stressed out and that is certainly true for this week, but good things are on the way I think and I can't wait.
5 // EH has a birthday coming up! The past two years it has coincided with his fantasy football draft party so we combined the two events for a big shindig. This year they are on separate weekends. I think we're going to do a dinner out with friends and then meet the IL's on Monday for another dinner out. I love birthdays in this family - they go on for a week!
That's it for me - have a wonderful weekend!