Another Monday conquered y'all!
I actually don't mind Mondays. Tuesdays are the real problem. I digress though - here's what we've been up to lately.
Last Friday was my 27th birthday. I guess that really puts me in the late 20's bracket. 26 was an interesting year for me. I had struggles with work, definitely felt more stress than previous years (still less than some though, I figure it all evens out), but I'm glad it all happened because life right now is pretty dang great.
After celebrating with friends on Friday night (of which I have some of the greatest!), EH and I headed out Saturday for the sole Razorback game here this season. Which is bittersweet in itself since we're down from 2, but we made the most of it.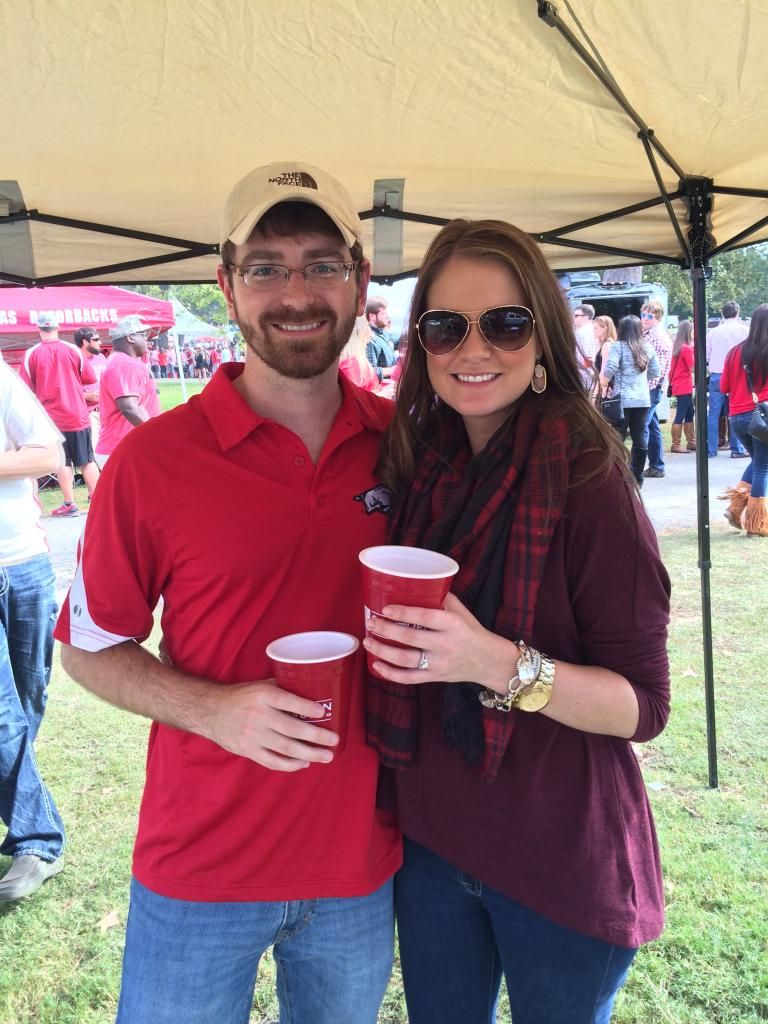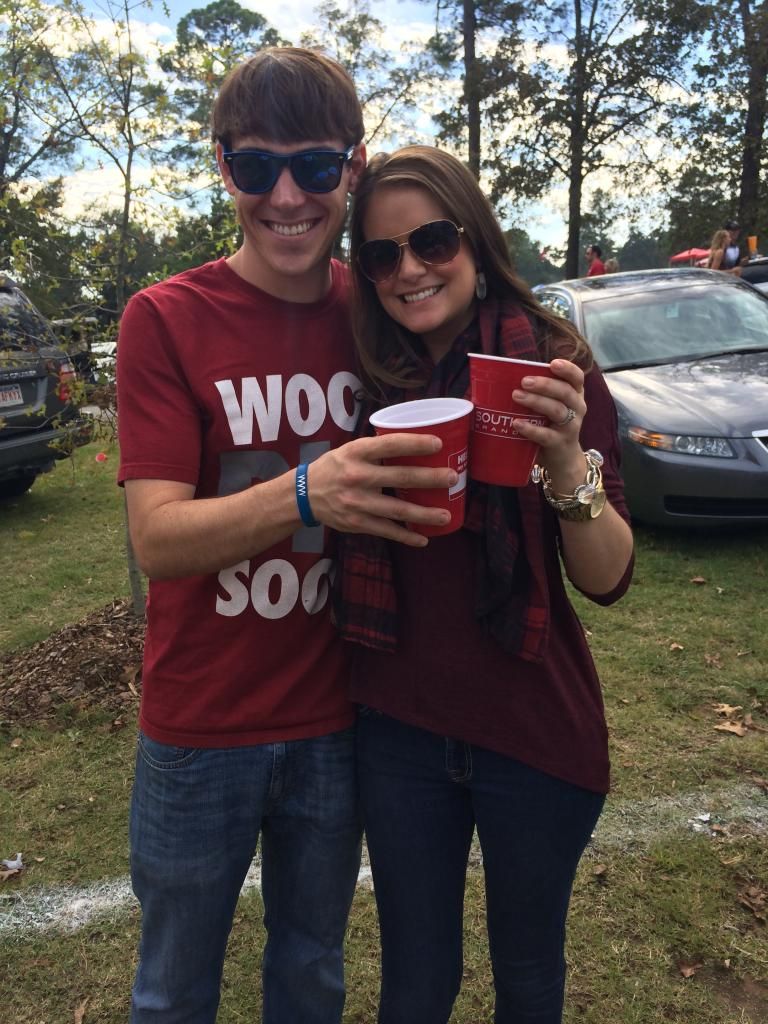 Unfortunately we didn't win but we're definitely on our way back up! Not to mention it's always fun to tail gate. That in itself is a definite victory.
Other than that we don't have a whole lot going on. EH has a big test coming up on Friday so that's where all of our focus lies. After he makes it through that, we'll be headed to one of my BF's wedding where I have no doubt we will dance all that pre-test-stress away.
Hope you have a great rest of the week!