Hello y'all! Sorry it's been so long!
This past week has been a busy one, but some fun things nonetheless!
Last Wednesday my Step Mother-in-Law invited me to tag along to the CARTI Festival of Fashion Show. CARTI is a great organization that has been helping cancer patients and their families for over 40 years, so I was happy to go and show my support!
For those not into cocktails and fashion, CARTI has events all week long with something to cater to everyone, so definitely check it out next year.
Sincerest apologies for the poor quality photos. I made a mental note to take my nicer camera next year to get blog-worthy pictures!
First we started with perfect dirty martini's at the Capital Hotel.
If you are in Little Rock and need a fancy place for dinner or drinks, definitely hit up The Capital Hotel where you can have fine dining at Ashley's, or perfectly concocted drinks at The Capital Bar and Grill, located on opposite ends of the main lobby. I am biased because Ashley's is where we got engaged, but I would suggest either regardless!
Once we had our cocktail (or two), we headed across the street to see the show! Several of the best local boutiques volunteered their time and outfits to give us this fabulous fashion show. Little Rock is definitely not behind when it comes to style if you ask me!
Indigo (located in Park Plaza Mall for you locals) is one of my favorites. Lots of leather and faux fur, both of which I love.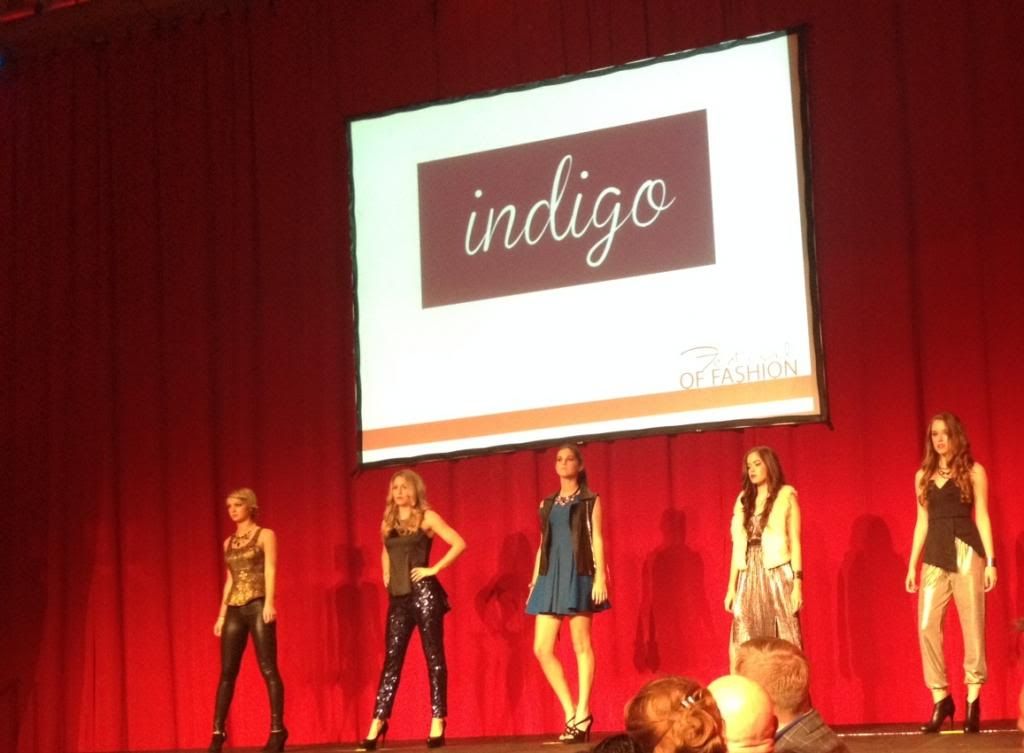 Another (literal) pattern I saw from each of the different boutiques were the fun patterned pants. Some were definitely out there but it might be a trend to try this fall!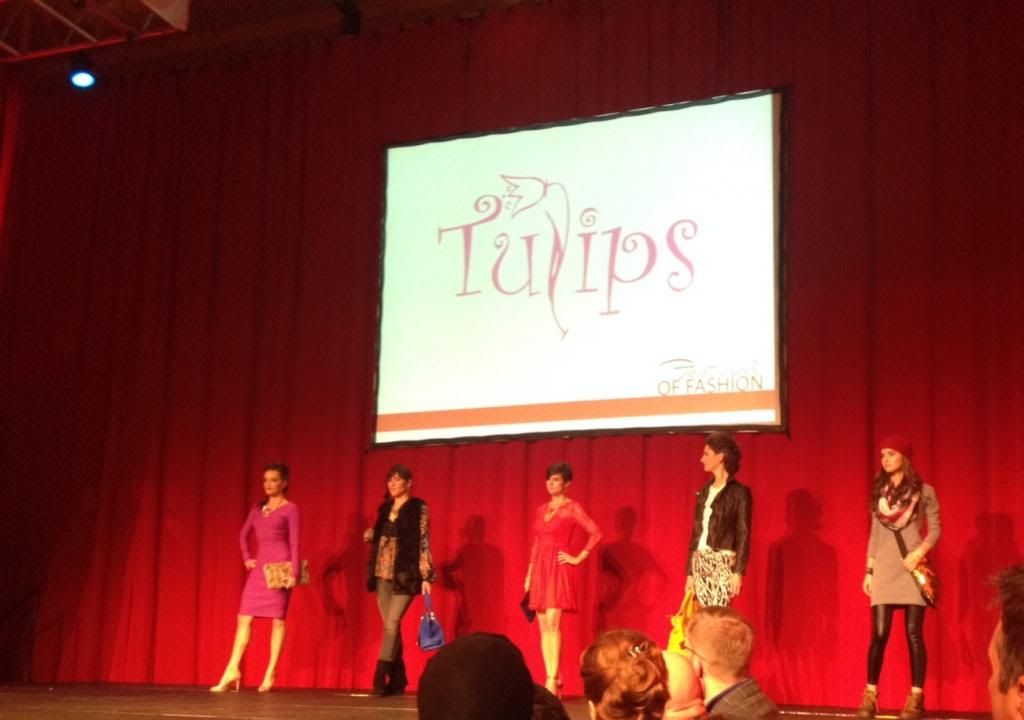 I wish I had gotten a better picture of Beyond Cotton's - the dress on the far left was to die for in person.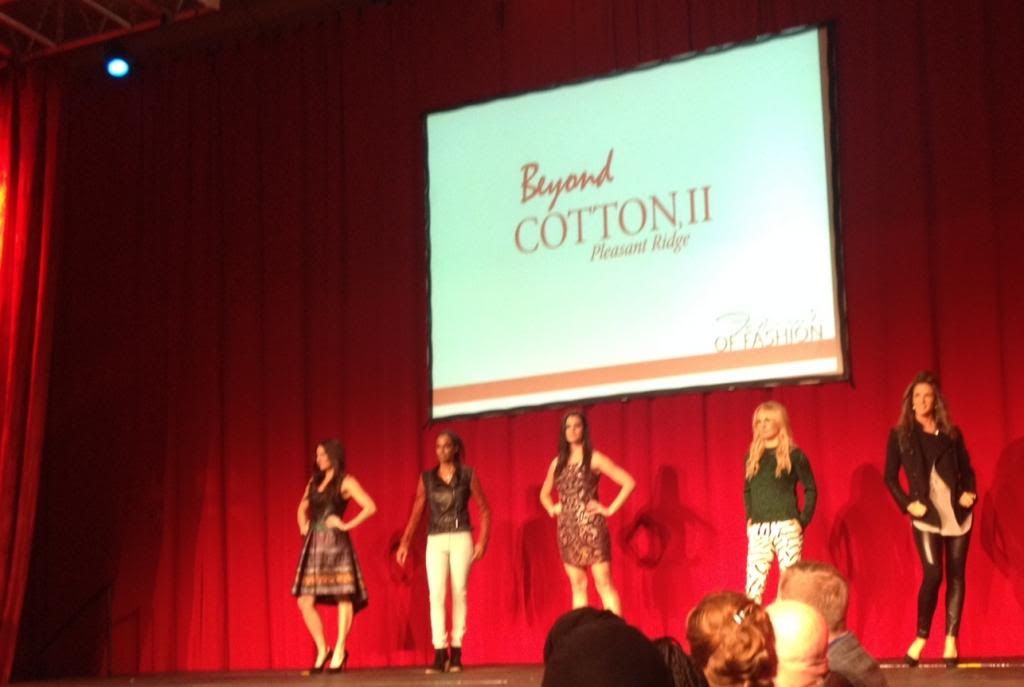 I've never shopped at Vesta's but I'll definitely give it a shot after this show!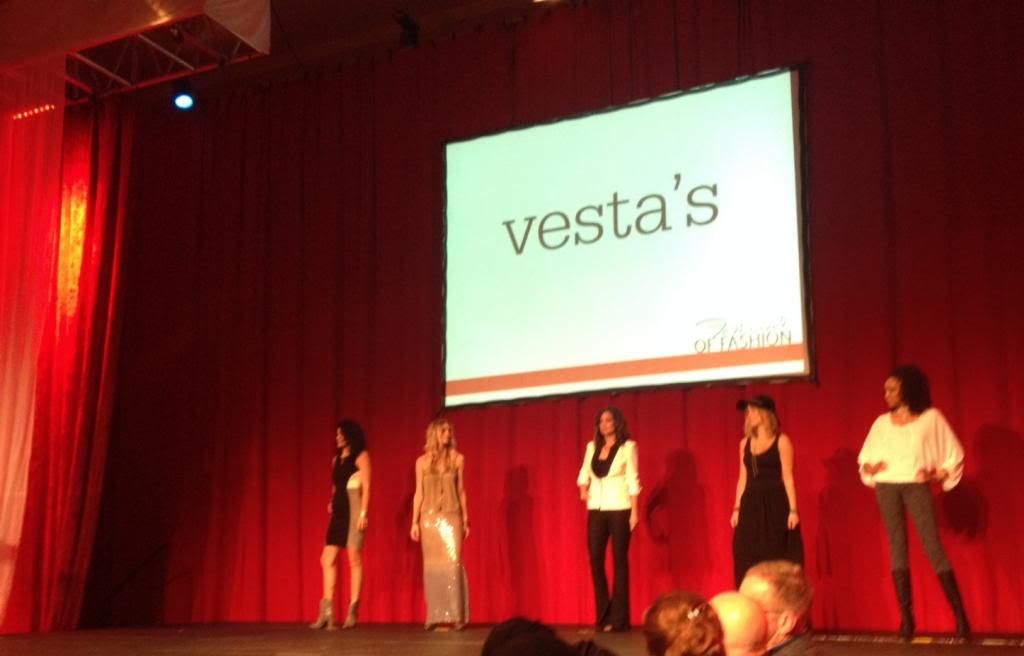 I wish I recall who these two ladies belonged to but I loved both outfits. One for a girl's night out and one great for work or even a Holiday party.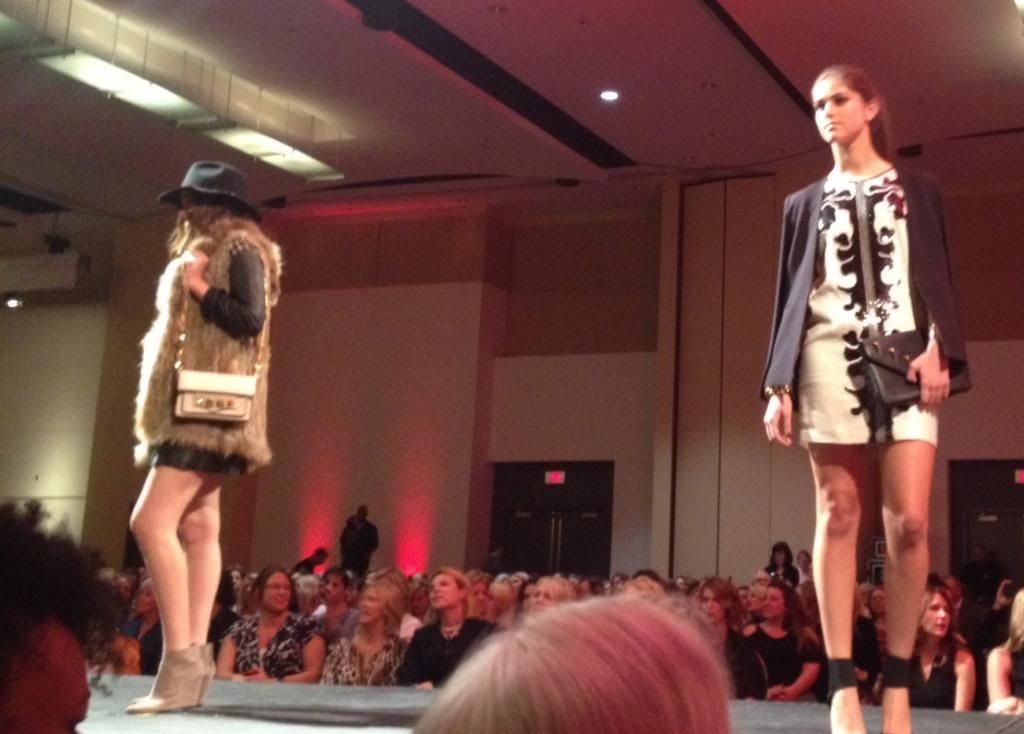 There were several other local boutiques (like E.Leigh's - my fave!!) that had great shows, but unfortunately were pretty hard to see in my pictures. It definitely opened my eyes to venture out to some new boutiques!
At the very end, Korto Momolu from Project Runway season 5 came on stage to auction off some of her fabulous dresses! This yellow dress was my favorite but she had so many that were just amazing.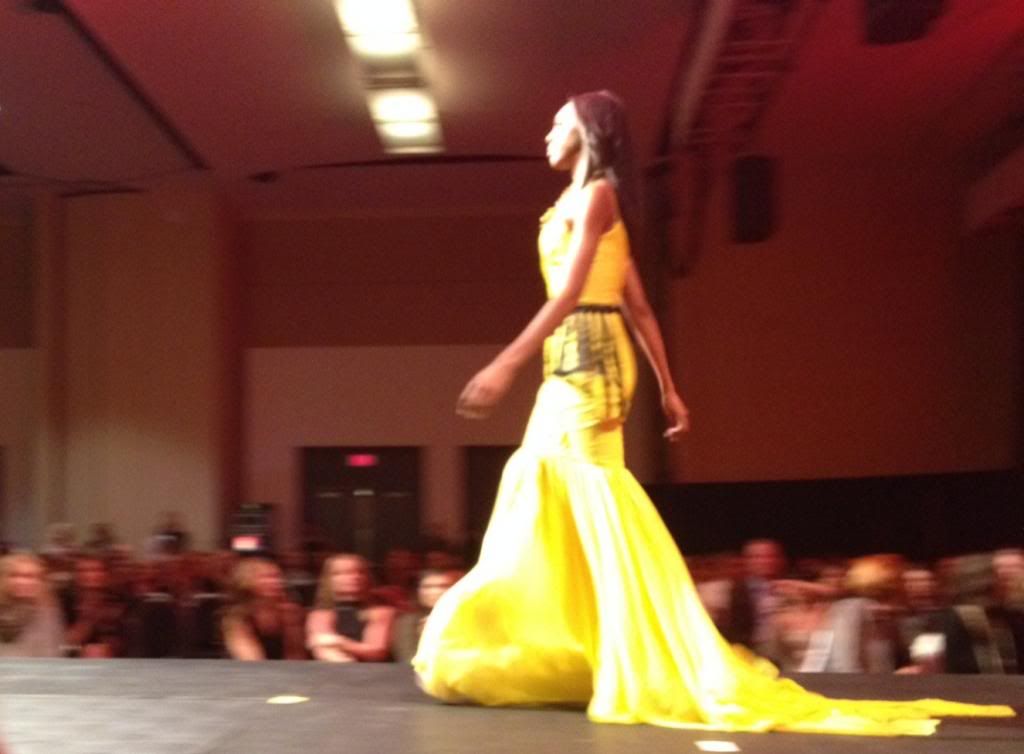 So in the end, a night of cocktails, fashion and the proceeds go to a great cause? The CARTI Festival of Fashion was an obvious victory. Their week-long festivities are wrapped up this year, but makes sure to get your ticket next year.
Do you shop at your local boutiques, or are you an online only type of shopper? Little of both, like me?