Oh, Mondays. They're difficult enough on their own but they are even worse when the entire day just doesn't go very well.
But it's almost over and the rest of the week always looks up from here. So I'll start and end with the one real sad thing weighing on my mind today.
My Granny passed away late last Thursday. It was a long battle that we knew was drawing to a close but it doesn't really minimize the pain I think we all feel. Her Funeral was today and it's been hard to think of too much else. I wish I could have been there.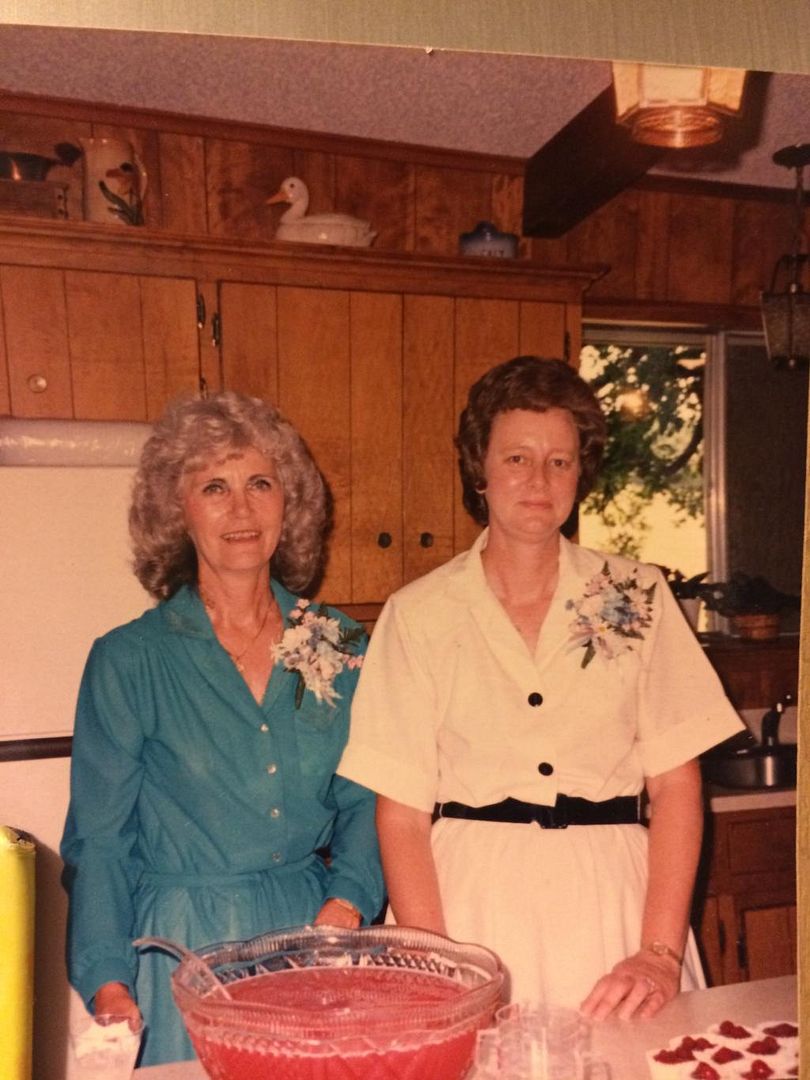 That's my MeMa (My Mom's Mom) on the left in the blue and Granny (My Dad's Mom) on the right, in her kitchen down in Glen Rose, Texas. This would have been 1987 I believe - right after my Mom and Dad's wedding.
This picture has been on my fridge for years. I just love looking at it. Her kitchen never changed from this photo as far as my memory serves. And I now know where my love of mini cherry cheesecakes must have come from.
My Granny was so many wonderful things and there are so many fun memories I attribute to spending time on her land and in her company - watching hummingbirds from her front porch swing, seeing what felt like thousands of shooting stars from the pasture where no lights encumbered your view. Learning about leeches and catching toads with my brothers. Lots of hide and seek. Go cart rides out to see hay bales and checking for foxes. Cattle guards and collecting peacock feathers. Dinosaur footprints. (How funny, it appears they've fenced them in.)
She was my last Grandparent. My memories are so story book. It's been a sad day.